Project title: "Digital industry: trainings for students"
Contract number: PPI/SPI/2020/1/00029/U/00001
Project implementation period: 01.07.2021 – 31.07.2022
The value of the project: 136 790,00 PLN
Financing:
The programme is co-financed by the European Social Fund within the framework of the Operational Programme Knowledge Education Development, non-competitive project entitled "Supporting the institutional capacity of Polish higher education institutions through the creation and implementation of international study programmes" (Action: 3.3 Internationalization of Polish higher education), specified in the application for project co-financing no. POWR.03.03.00-00-PN16/18.
News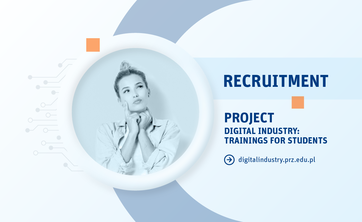 The recruitment process for the Intensive International Curricula starts on 1 September 2021.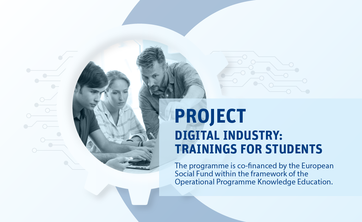 Rzeszów University of Technology started the implementation of the project entitled "Digital industry: training for students".